Four membes of the DaSe Lab - Michelle Cheatham, Md Kamruzzaman Sarker, Cogan Shimizu and Lu Zhou - visited the 17th International Semantic Web Confernece, ISWC 2018, this year in Monterey, California, which is the key annual conference in the field. 
Cogan Shimizu, Michelle Cheatham, Md Kamruzzaman Sarker, Lu Zhou, at ISWC 2018.
And we kept rather busy there. The activities we were involved in were diverse:
We had several papers and posters, as listed below.
The WOP workshop contribution by Cogan Shimizu, Pascal Hitzler, and Clare Paul, entitled Ontology Design Patterns for Winston's Taxonomy of Part-Whole Relationships, won the workshop's best paper award.
The resources track paper by Lu Zhou, Michelle Cheatham, Adila Krisnadhi, and Pascal Hitzler, entitled A Complex Alignment Benchmark: GeoLink Dataset, was nominated for the best resources paper award.
Md Kamruzzaman Sarker, Cogan Shimizu and Pascal Hitzler co-presented a tutorial on Methods and Tools for Modular Ontology Modeling.
Cogan Shimizu and Lu Zhou presented at the Doctoral Consortium.
Michelle Cheatham co-organized the OM workshop, and co-ran the conference and complex alignment tracks of the OM workshop.
Pascal Hitzler was journal track chair, senior PC member, and memer of the steering committee for the WOP workshop.
Lu Zhou co-ran the complex alignment track at the OM workshop.
The Editorial Board meeting of the Semantic Web journal took place, with Cogan Shimizu (Editorial Assistant) in attendance.
In terms of PC memberships, we had Cogan Shimizu (WOP workshop) and Pascal Hitzler (resources track).
Michelle Cheatham, Monireh Ebrahimi, Cogan Shimizu, and Lu Zhou contributed as multiple reviewers for the research track and the resources track.
Papers/posters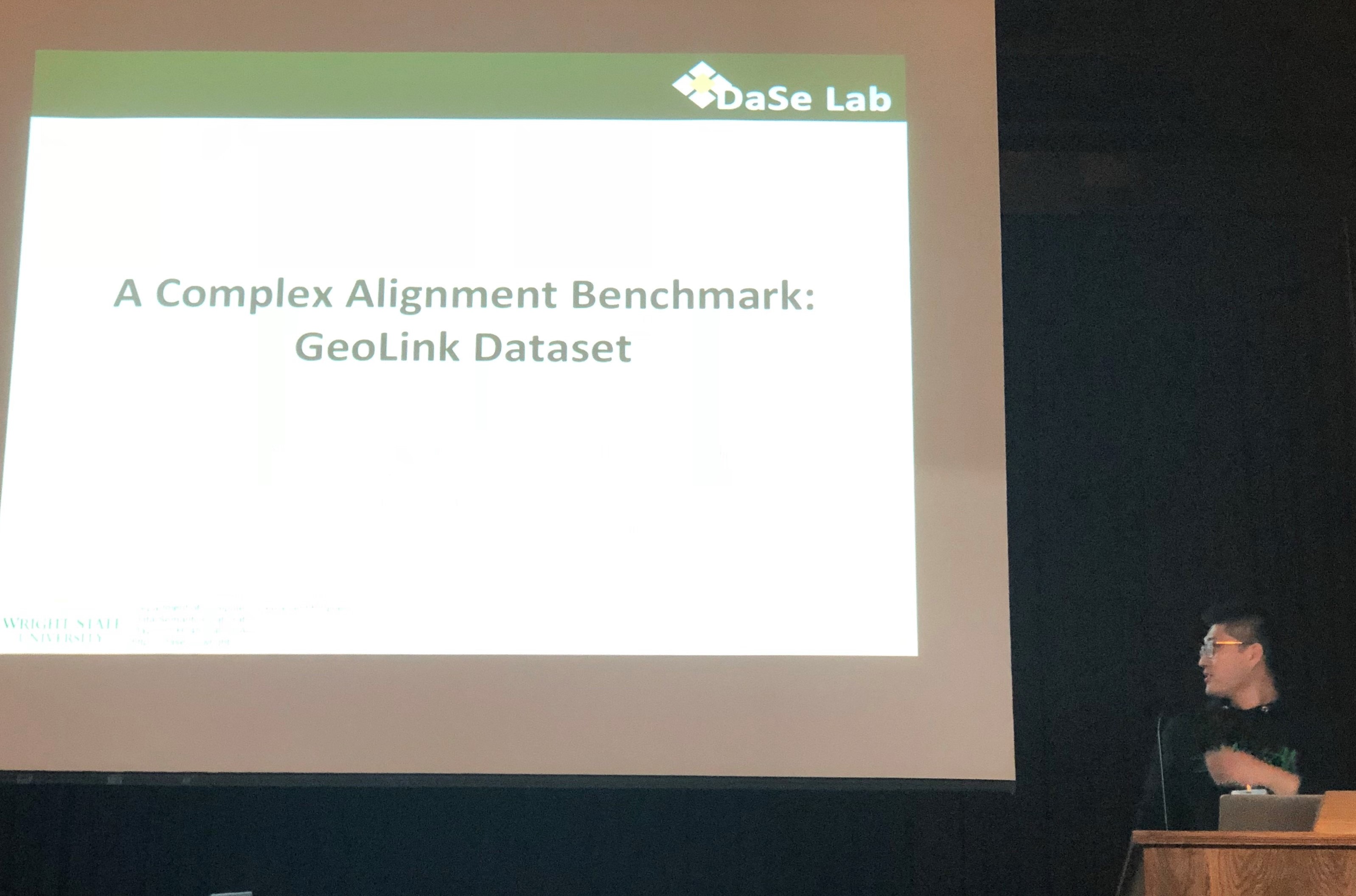 Lu Zhou presenting the resources track paper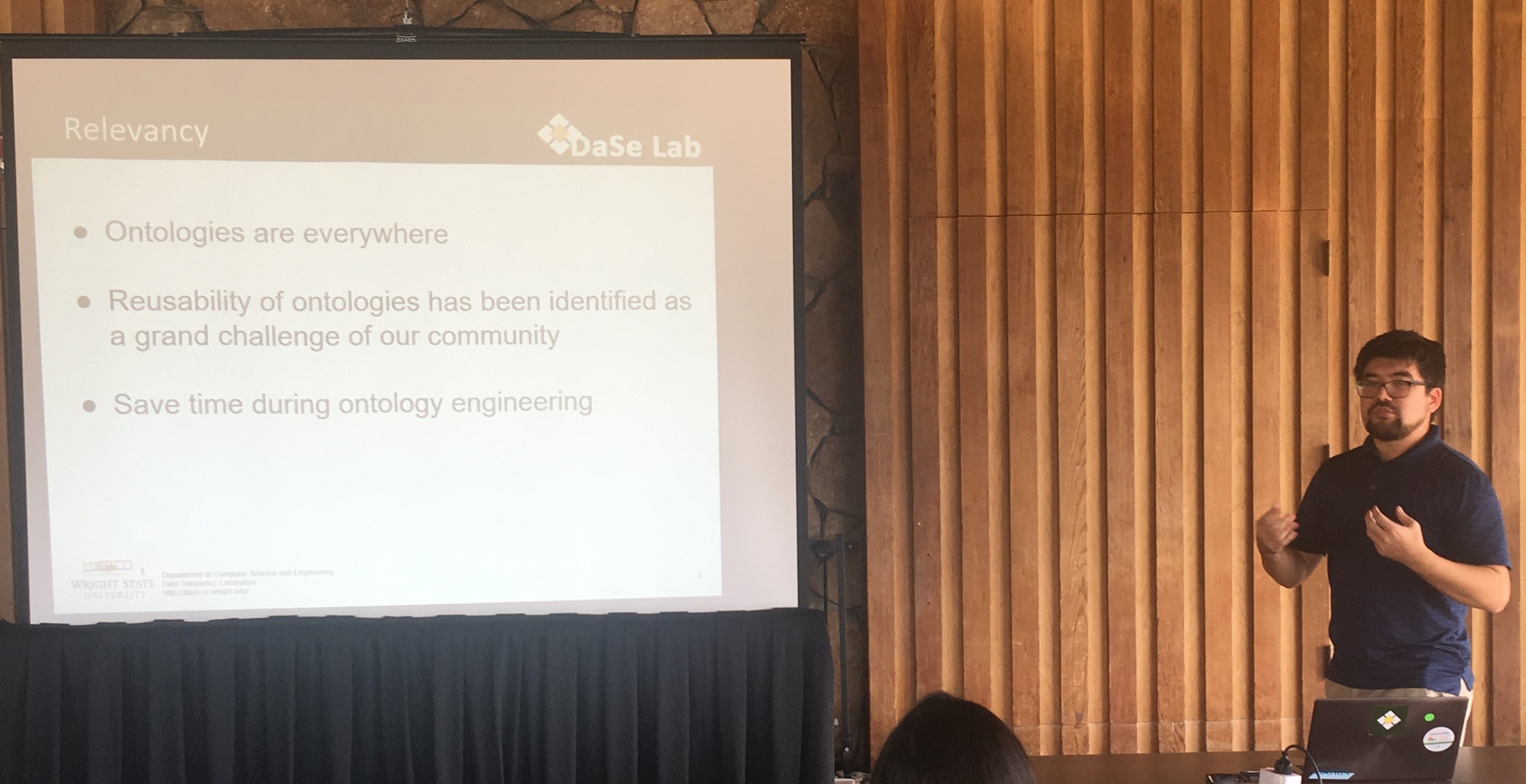 Cogan Shimizu presenting his Doctoral Consortium paper