Five members of the Data Semantics Lab - David Carral, Michelle Cheatham, Pascal Hitzler, Amit Joshi, Md. Kamruzzaman Sarker - attended The 15th International Semantic Web Conference ISWC 2016 in Kobe, Japan, this year, which is the key conference in the Semantic Web field.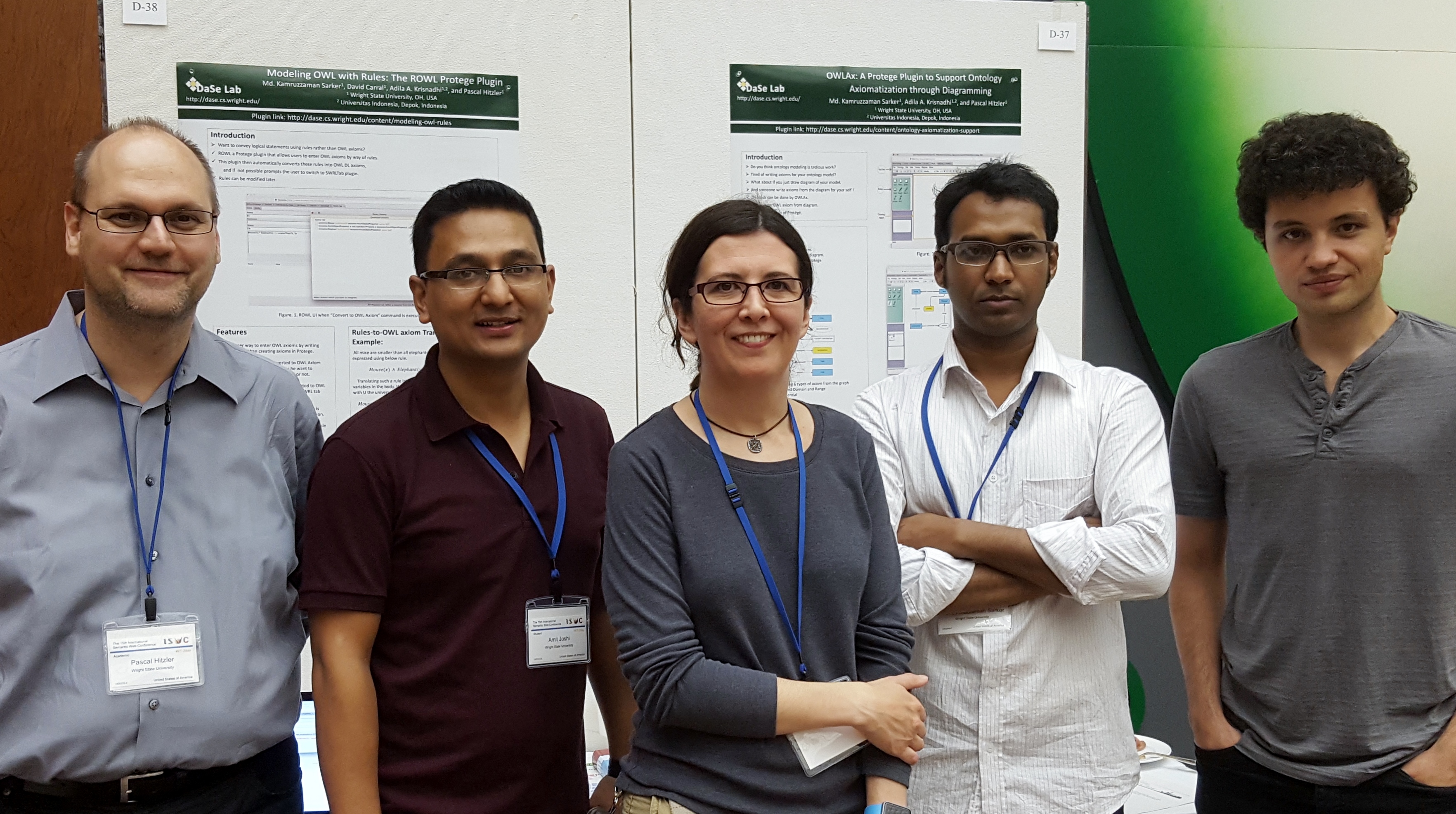 In the picture: Pascal Hitzler, Amit Joshi, Michelle Cheatham, Md. Kamruzzaman Sarker, David Carral
And we kept rather busy there. The activities we were involved in were diverse:
David Carral presented a research paper: David Carral, Cristina Feier, Pascal Hitzler, Practical Acyclicity Notions for Query Answering over Horn-SRIQ Ontologies.
Amit Joshi presented a resources track paper: Amit Joshi, Pascal Hitzler, Guozhu Dong, Multi-purpose Linked Data Generator.
We presented two demos:
We presented a total of 8 workshop papers
We were also involved in the organization of the event:
DaSeLab members were on several program committees: Research track, Resources Track, Doctoral Consortium and PrivOn workshop (Pascal Hitzler), WOP workshop (David Carral, Michelle Cheatham, Cogan Shimizu)
DaSeLab members have in addition reviewed papers for the conference and workshops: Resources Track (Reihaneh Amini, Adila Krisnadhi, David Carral, Sambhawa Priya), Reseach Track (David Carral, Raghava Mutharaju, Yuxin Ye, Adila Krisnadhi), PrivOn workshop (Lu Zhou)
Pascal Hitzler also gave a lightning talk and chaired one of the conference sessions. 
In addition, Pascal Hitzler organized and chaired the annual Editorial Board meeting of the Semantic Web journal, an award ceremony for the Semantic Web journal, and launched a new book at the event.
Amit Joshi presenting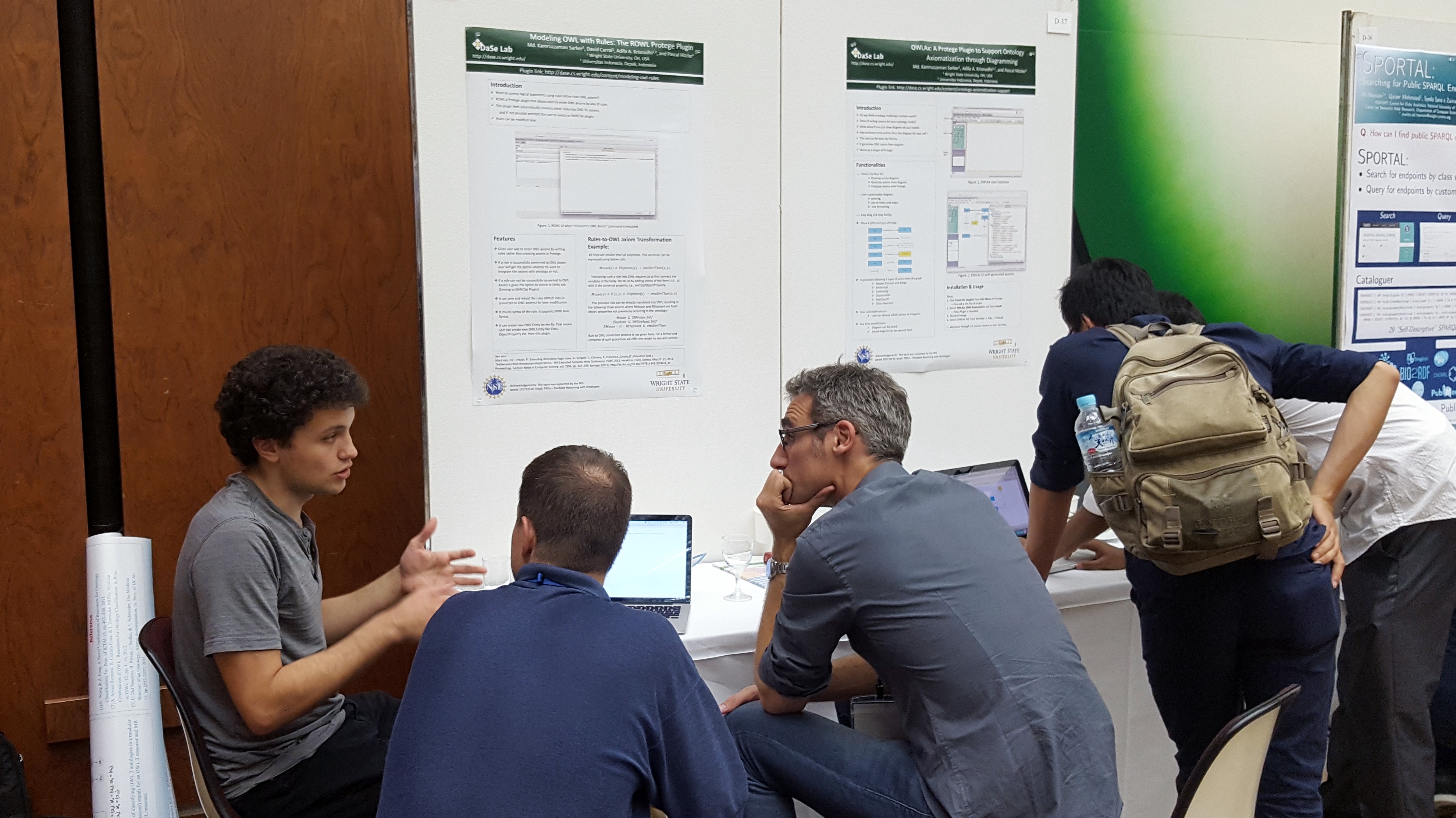 At the demo session - David Carral to the left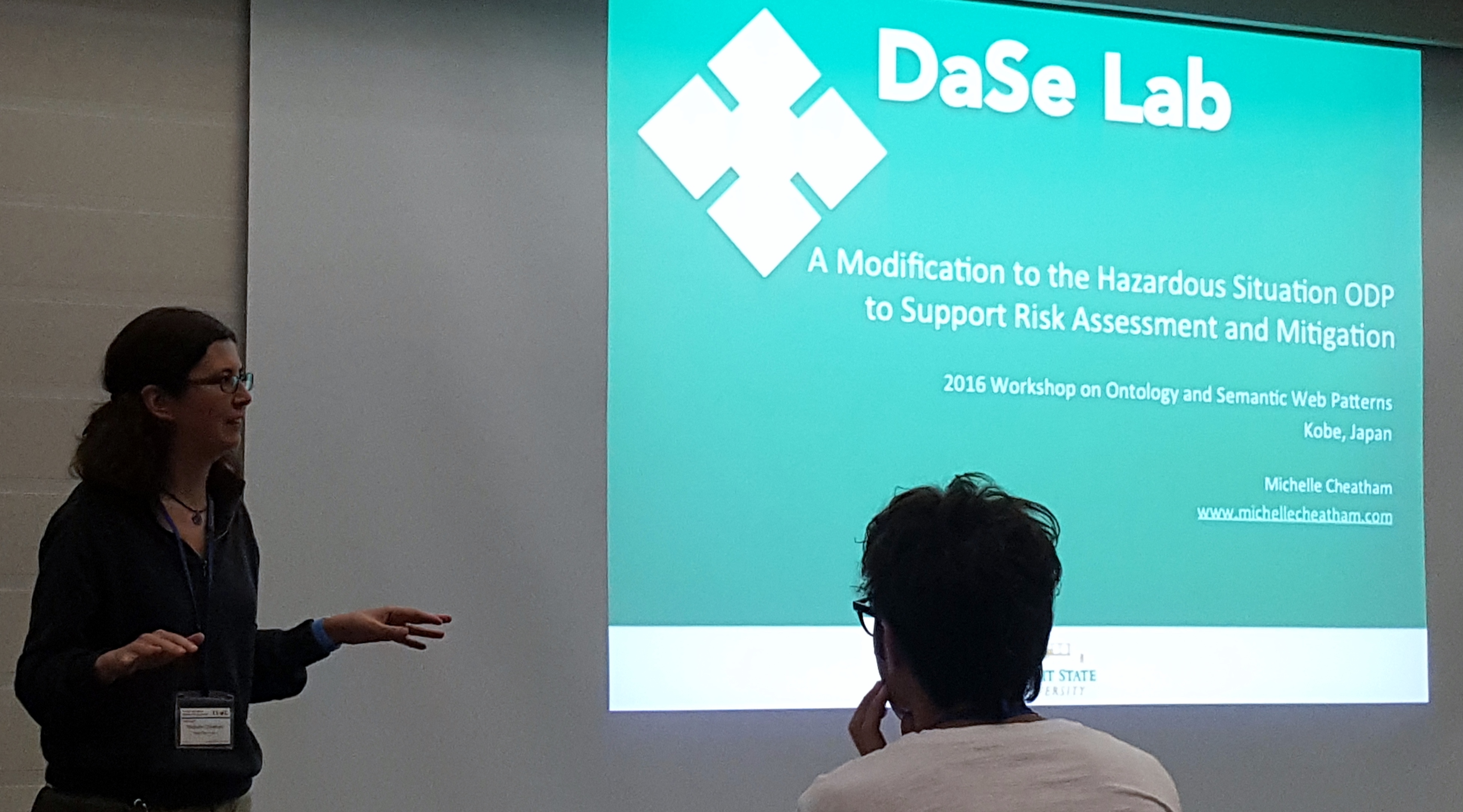 Michelle Cheatham presenting
Pascal Hitzler presenting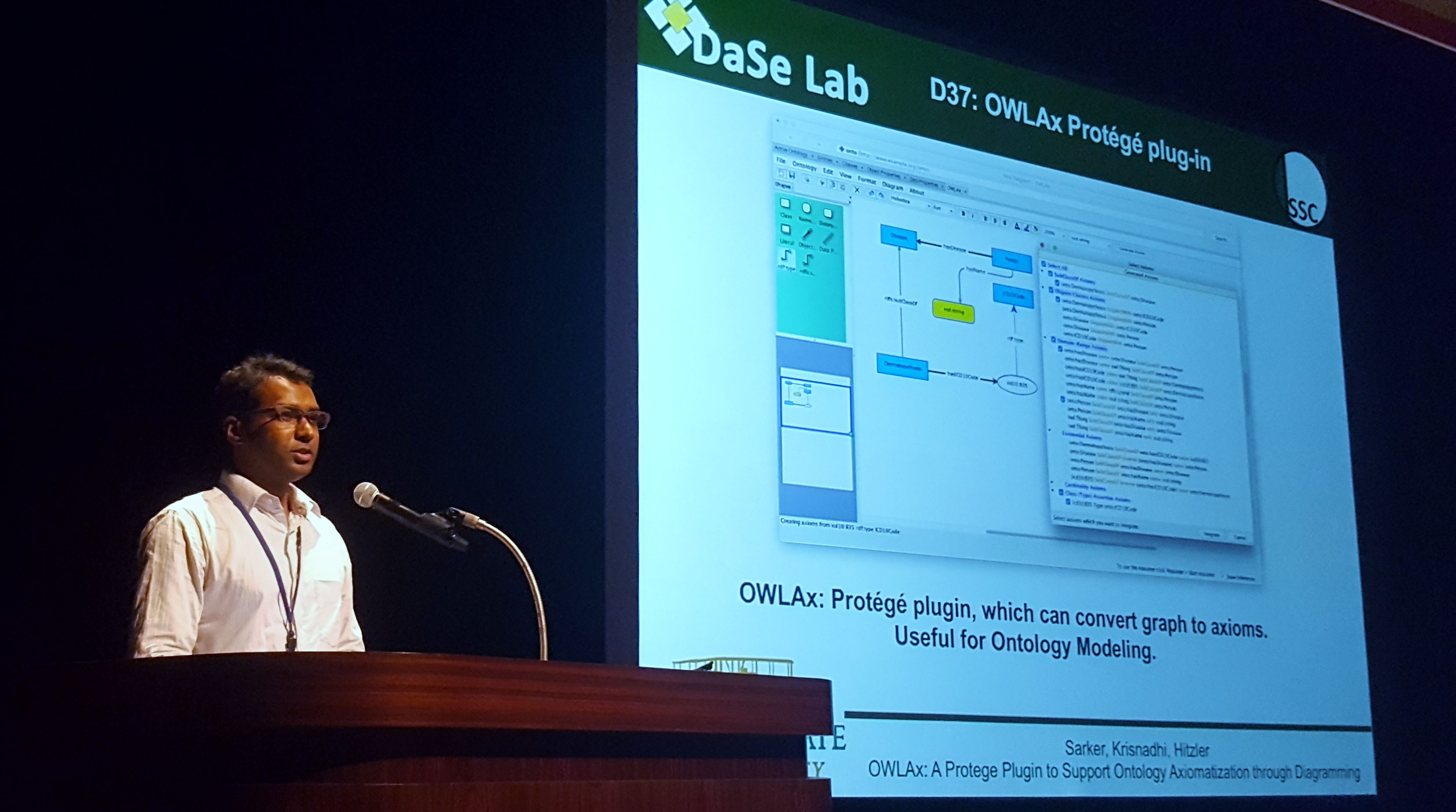 Md. Kamruzzaman Sarker presenting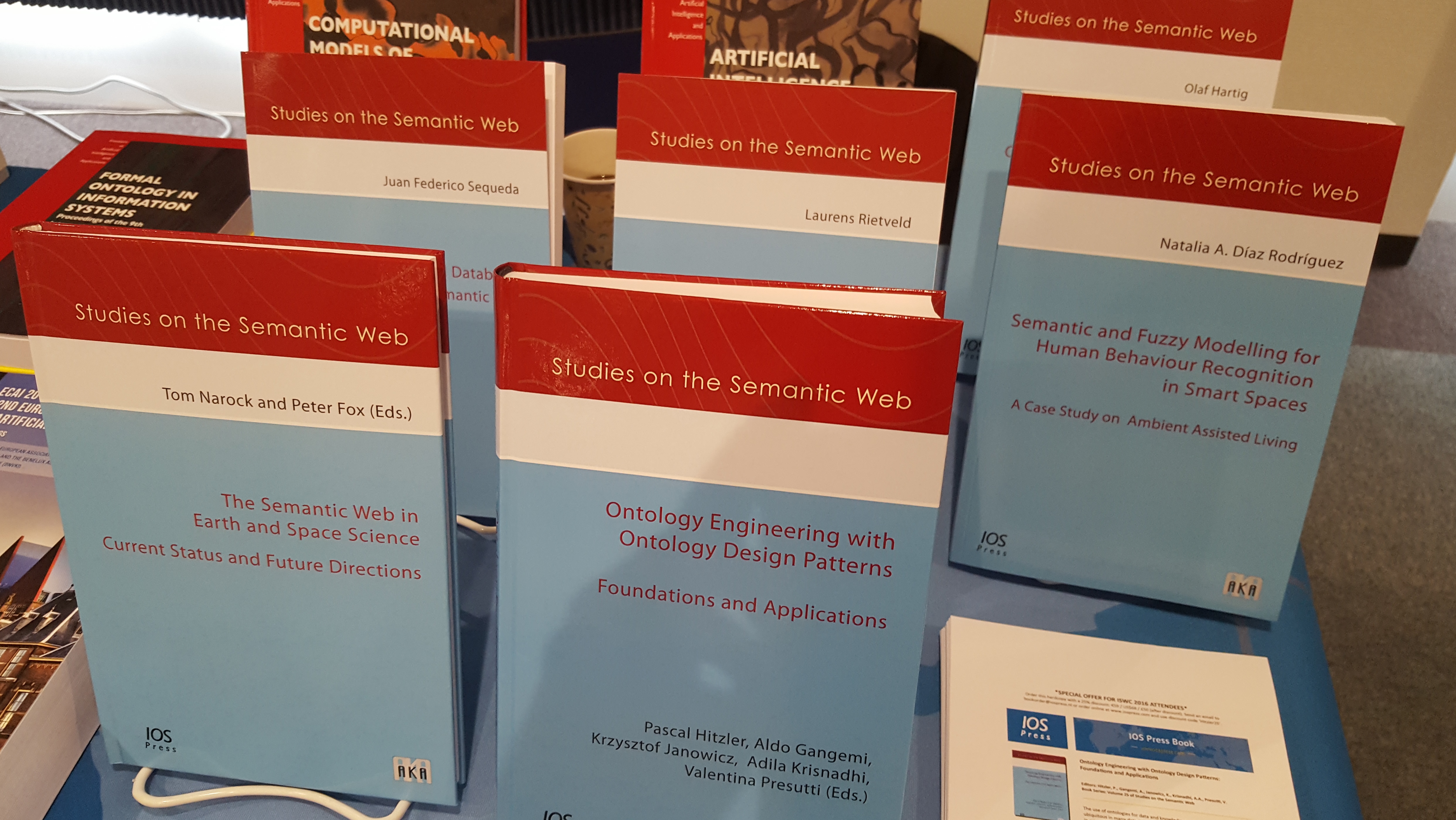 The "blue books" - at the front the book launched at ISWC 2016.